Welcome to Evergreen Ventures
Happy Veteran's Day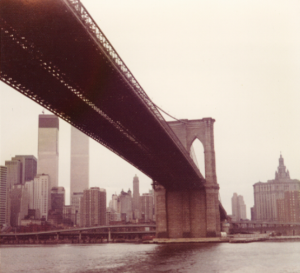 This is a fun photo, the USS Robert K. Huntington, DD781 going  up the East River in New York City from the New York Bay to the Long Island Sound. When we went through the narrow section of "Hell Gate" people were standing on each side of the river gawking at the sight People were surprised to see a 376 foot long destroyer up close in a New York City river. The World Trade Centers were still under construction at that time and you can see a crane on top of the South Tower on the left of the photo. In the photo we are just entering the East River moving north and passing under the Brooklyn Bridge.
Buy the sales book on How to Increase Your Sales
Kindle version is only $4.99
Click here for more information on Amazon.
Make More Sales, And Make More Money
How to Increase Your Sales Commission Dollars by Becoming a More Effective Salesperson
The Sales Associate®  —  Personal Development Skills Series
Here is a "how to" book filled with proven sales techniques to help you become a more organized, effective, and successful salesperson. This book explains how the top salespeople make more sales and more money than the average salesperson, and how you can learn to use similar traits to improve your sales performance. If you are a small business person; a corporate salesperson, an independent sales representative; or involved in the direct selling industry this book contains personal development skills to improve your sales success. This book is a basic sales primer—which defines all 6 steps of the sales call process, as well as sales technique to focus your efforts on key accounts who can significantly improve both your revenue and commission dollars.
© Copyright 1987, 2012 Evergreen Ventures Corporation. All Rights Reserved.
ISBN 978-0-927701-05-1  •  •  •  Printed in the United States of America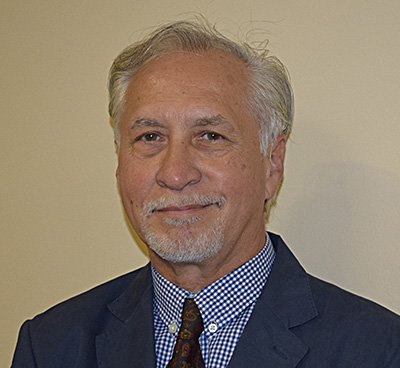 About Us
Evergreen Ventures is a Manufacturer's Representative firm that specializes in marketing and sales for companies selling into the computer distribution, and physician marketplaces. We concentrate on long term, relationship selling within the segments. We generate marketing plans, sales training, product launch programs; and sales lead generation, tracking, and follow-up programs for small and mid-size companies. Programs include email marketing, social media, Internet advertising and web site optimization coordination with your marketing programs.